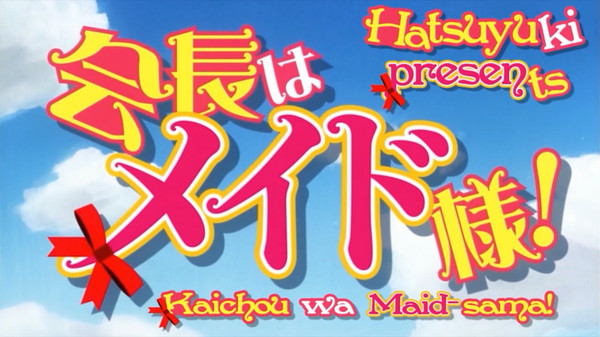 Here you go
Um, I was such a long time to release this one. We were slow because of this, that bla bla bla... reasons. But in the end we released it.
We will be moving slowly on this show. Nothing will influence on other shows that we'r doing now.
If you want we do avi for this show, pls drop us an email. Because our current encoder is used to encode only HD ( he doesn't like SD :P)
And, If you are a C-E/ J-E translator and want to help us, please drop me a message at This email address is being protected from spambots. You need JavaScript enabled to view it..
All credit of typesetting to Rose_t .
Kaichou 01 - [HD Torrent] | [ HD Megaupload]
Kaichou 02 - [HD Torrent] | [ HD Megaupload]
Kaichou 03 - [HD Torrent] | [ HD Megaupload]
If you enjoy our releases, please vote for us here or here
Hatsu staff~
PS: Any errors you find, blame Naruto :D