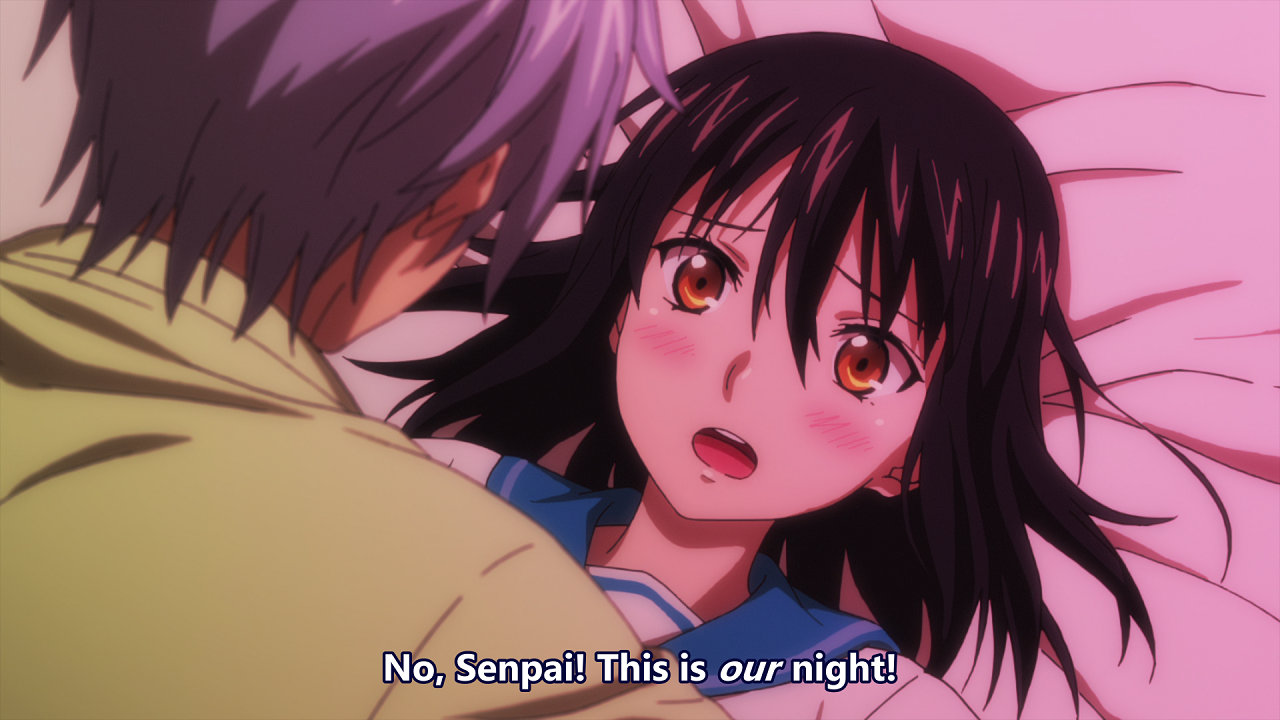 Strike The Blood II OVA episode 8. Thanks Kaitou_Kid and _08 of Kaitou Fansubs!
Episode Notes:
And with that, the second season of StB is done. That was fun. I hope they make a third season! Now we'll see how long it takes to apply the fixes for the batch release. Hope you all enjoyed it!
Staff Credits:
Translator: Tobikage
Timer: KatanaKiwi
Editor: luridfuzz
Typesetter: _08
Song TL: Tobikage, o0oo, Mommoka
Song Styling: Kaitou_Kid
Encoder: Kaitou_Kid
QC: Majjin
Enjoy!
Here you go:
Episode 8: [1080p MKV Torrent] | [720p MKV Torrent]